10 Keys to Ensuring the Success of Your Skype for Business Deployment
Thursday, May 7th
05:00PM - 06:15PM
Join us for an interactive discussion detailing the lessons learned from hands-on experience of PBX replacement projects in many different verticals. Learn how IT operations, user experience and change management are just as important as the technical infrastructure. We cover everything, from the basics right into the most challenging scenarios such as global PBX interop, regulatory compliance in India, and call recording and archiving in Finance.
Thursday, May 7th
05:00PM - 06:15PM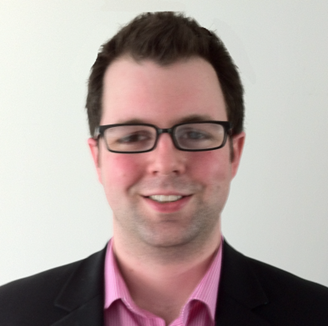 Tom Arbuthnot
Managing Consultant, Modality Systems
Tom Arbuthnot, Principal Solutions Architect at Modality Systems and Microsoft Lync Certified Master/MVP has lead a number of global Lync (Skype for Business) deployments. He has hands on experience from design to deployment through to end user training in diverse and challenging verticals including Finance and Professional Services.
More about Tom Arbuthnot
Related Sessions
DocuSign and Microsoft Office: Building Office 365 Apps for the Fully Digital Future
DocuSign, the global leader in digital transaction management and eSignature, partnered with Office to build applications on the Office 365 platform, creating a seamless experience for users and making businesses more productive than ever. You can now sign or send documents out to get signed by others directly from the applications used every day, like Microsoft Word, Outlook, and SharePoint Online. Results include reducing transaction times by 10 times and reducing errors 100%. Learn first-hand how DocuSign worked with the Office 365 platform and APIs to build applications, and see how DocuSign for Office 365 can help drive usage and adoption of Office 365 and move you or your customers closer to a fully digital future.
Interactive Storytelling with Office: Revolutionizing How Users Visualize and Share Information
We all have stories to tell, both personal and professional. As the amount of information grows, so does our need to easily capture, collect, organize, visualize, and share it. Learn how Office and Office 365 provide end-to-end ways to communicate your ideas in innovative, compelling, cloud-first and mobile-first ways. Products covered include Office Sway, Office Lens, OneNote, Excel, Power BI for Office 365, and Office.
Pre-register
Microsoft Ignite gives you five days of hands-on learning, industry insights, and direct access to product experts—all in one place. Secure your spot now.
Sign up to receive news on Microsoft Ignite
;