Strategically Evolve Your Role as an IT Pro
Thursday, May 7th
09:00AM - 10:15AM
The traditional tasks of the IT professional role centered around configuration and administration. Going forward, one must evolve to meet the rapidly changing technology landscape, where public and private cloud, mobile, and hybrid options come into play. IT pros, today, require skill expansion on top of core infrastructure management capabilities, including technology advisory, business analysis, technical and business support, and evangelism functions. In a Microsoft environment, the IT pro role does not go away – it becomes even more essential. In this session, we discuss the transformation of the IT pro, outline some of the new opportunities, and provide much needed perspectives for businesses and individuals to prepare for the future.
Thursday, May 7th
09:00AM - 10:15AM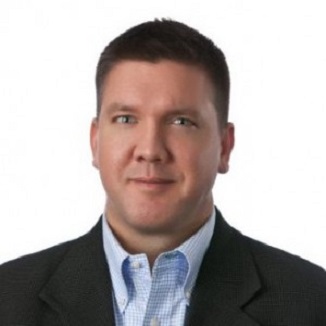 Christian Buckley
Managing Director, Americas, GTconsult
Christian Buckley is an Office 365 MVP and Managing Director, Americas for GTconsult, a consulting and managed services provider in the US and South Africa. Christian was instrumental in the acquisitions of two SharePoint ISVs (echoTechnology in 2010, and Axceler in 2013) and helped build some of the most recognized product brands as Chief Evangelist at Axceler and Metalogix. He previously worked at Microsoft as part of the enterprise hosted SharePoint platform team (now part of Office365), and led an engineering team in advertising operations. Prior to Microsoft, Christian was managing director of a regional consulting firm in the San Francisco East Bay, started and sold two technology start-ups, and worked with some of the world's largest hi-tech and manufacturing firms to deploy collaboration and supply chain solutions. He can be found online at www.buckleyplanet.com and www.twitter.com/buckleyplanet
More about Christian Buckley
Related Sessions
Surface Tech: Mobile Connectivity and Broadband
It's all about taking your Windows device and giving it the advantages of a cell phone. Combining Windows Phone with a Surface Pro 3 will provide you a broad and rich connected experience you definitely won't want to miss out on.
The Social Journey: The Customers' Perspective
Join Microsoft Customer Success Manager Steve Somers as he leads a panel of Enterprise Social experts from a broad range of industries (professional services, package goods, media, and retail) to discuss their challenges and successes with Yammer and Office 365. Join Greg Nemeth (EY), Michael Wetzel (The Hershey Company), Mary Lou Theobald (Gannett), and Andrea Berry (Kroger) as they discuss driving business value through technology and change management. Learn from these experts in knowledge management, IT, and communications as they explain their companies' social journeys and driving effective change within their organizations.
Pre-register
Microsoft Ignite gives you five days of hands-on learning, industry insights, and direct access to product experts—all in one place. Secure your spot now.
Sign up to receive news on Microsoft Ignite
;