The Social Intranet: Integrate Yammer into Your Microsoft SharePoint Experience
Thursday, May 7th
01:30PM - 02:45PM
Yammer is the standalone, end-to-end enterprise social platform for your organization. You can extend the social experience directly into your Microsoft Office 365 or on-premises SharePoint portal with a range of options from Yammer Embed to the REST API. We explore the ins and outs of Yammer integration, capabilities, terms of service, and governance for production applications. Learn how we can use Yammer methods as well as reference the powerful Office 365 dev patterns and practices. There are recommended dos and don'ts, which we highlight with relevant real-world case studies. We cover effective design for enhanced user experience and engagement, making your Portal and Yammer a seamless experience to increase usage and adoption.
Thursday, May 7th
01:30PM - 02:45PM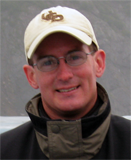 Eric Overfield
President, PixelMill
Eric Overfield is a leading expert in SharePoint Branding and User Interface design. Mr. Overfield, President and co-founder of PixelMill, has over 14 years experience with web design best practices and techniques, and over 9 years experience with SharePoint branding. Besides his in-depth knowledge of SharePoint's branding capabilities, his expertise includes general SharePoint technology, design and architecture along with custom coded web parts, solutions, JavaScript, HTML5 and CSS3. He is a co-author of Pro SharePoint 2013 Branding and Responsive Web Development (Apress 2013) and Black Magic Solutions for White Hat SharePoint (EUSP Press 2013). An active speaker and organizer of SharePoint events as well as an active blogger (ericoverfield.com), he discusses all things SharePoint Branding and UI Design @ericoverfield.
More about Eric Overfield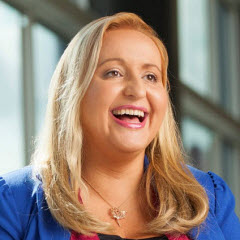 Naomi Moneypenny
Chief Technology Officer, ManyWorlds
Naomi Moneypenny is Chief Technology Officer at Synxi (a ManyWorlds brand) where she leads the research and development team for machine learning-based personalized knowledge and expertise discovery for enterprise collaboration systems. She has been awarded over 30 patents in the field of adaptive systems and anticipatory computing. Naomi is a Microsoft Office 365 MVP and was named a Top 25 SharePoint Influencer in 2014. She has led global deployments of Enterprise Social networks and advises some of the world's largest companies on how to become more agile and innovative through the application of new technologies. Prior to ManyWorlds, Naomi led the technology forecasting process at Royal Dutch Shell. An astrophysicist by background, Naomi is a frequently requested speaker at international events for her expertise in enterprise social & collaboration, anticipatory computing & business growth from innovative technology.
More about Naomi Moneypenny
Related Sessions
Surface Tech: Mobile Connectivity and Broadband
It's all about taking your Windows device and giving it the advantages of a cell phone. Combining Windows Phone with a Surface Pro 3 will provide you a broad and rich connected experience you definitely won't want to miss out on.
The Social Journey: The Customers' Perspective
Join Microsoft Customer Success Manager Steve Somers as he leads a panel of Enterprise Social experts from a broad range of industries (professional services, package goods, media, and retail) to discuss their challenges and successes with Yammer and Office 365. Join Greg Nemeth (EY), Michael Wetzel (The Hershey Company), Mary Lou Theobald (Gannett), and Andrea Berry (Kroger) as they discuss driving business value through technology and change management. Learn from these experts in knowledge management, IT, and communications as they explain their companies' social journeys and driving effective change within their organizations.
Pre-register
Microsoft Ignite gives you five days of hands-on learning, industry insights, and direct access to product experts—all in one place. Secure your spot now.
Sign up to receive news on Microsoft Ignite
;